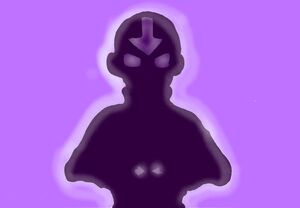 The
Season of Shadows
is a time of Fanfiction that happens every 13 years, in the Winter Season, where many people of KND Fanfiction, or whatever archive it may be, think up
Negative
opposites of the main characters or OCs, or just write stories relating to the Negatives. It was first thought up in November of 2011 by 3 authors, Gamewizard2008, Yougotburned, and Depthcharge2030, who were all writing stories relating to the Negatives. After bringing said subject up, they decided to establish the Season of Shadows. It was originally going to be The Year of Shadows until they realized it was happening during the Winter Season.
As of now, all Season of Shadows fics, except for Legend of the Eight Firstborn, were either deleted or discontinued. Gamewizard vowed to finish Firstborn for that very reason.
Winter of 2011-2012 Stories
Edit
Legend of the Eight Firstborn features an all-powerful Dark Master called Negatar Gnaa, who controls the Dark Elements. He is after Eight Spirits called the Legendary Firstborn that may grant him the power to spread Darkness across the universe.
Out of Mind features an evil version of the KND called the
Kids New Dictatorship
. The Delightful Children aim to end the KND's oppression on kid kind and bring peace and order back to the playgrounds and schools of earth.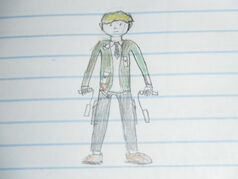 Return to the Negaverse features Numbuh 14 the night before her thirteenth birthday. When someone comes back from the dead and pratically kidnaps her, Mary-Lou Sarah-Jane Jones is put to the test in her last and biggest mission, fighting a war between the Positives and the Negatives.
Clash of the Negatives features the OCs Violet McCleary, Scarlet Vargas, Danika Anderson and Cheshire, along with their Negatives. The Negatives of DG's OCs are known in the Negaverse as some of the most merciless villains. After breaking out of a Negaverse prison, a spell is recited that jolts the four villains into the Posi-verse. This soon leads to opposing sides being forced into joining.
Winter of 2014-2015
Edit
The Season of Shadows was revived 3 years later when Gamewizard, Numbuh 227, and Depthcharge began posting Negatives of their characters, and also one month before Gamewizard will post Firstborn's sequel, Legend of the Seven Lights.
Down in the Negaverse is Gamewizard's new story to revive the Season, featuring the Negatives of the future kids of the Nextgen Series.
Legends Universe: Dark Universe Arc (by Depthcharge2030)
Edit
In the Legends Universe Series of stories, a total of four stories form the Dark Universe Arc. The Dark Universe Arc is retelling of the episode Operation P.O.O.L. from the Television Show, just set to broader scale.
Ad blocker interference detected!
Wikia is a free-to-use site that makes money from advertising. We have a modified experience for viewers using ad blockers

Wikia is not accessible if you've made further modifications. Remove the custom ad blocker rule(s) and the page will load as expected.