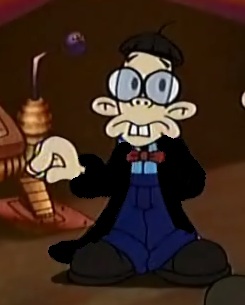 NivleM HsohS
(
Negative Numbuh 71.562
) is a stupid scientist that works at the
Undersee Lab that works to destroy the Positives
. He has come up with many inventions, but he could never get them to work. Although he prides himself of not being as stupid as Negative Numbuh 74.239.
Ad blocker interference detected!
Wikia is a free-to-use site that makes money from advertising. We have a modified experience for viewers using ad blockers

Wikia is not accessible if you've made further modifications. Remove the custom ad blocker rule(s) and the page will load as expected.