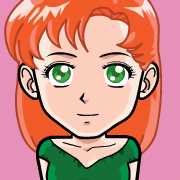 Josie Blaze is a girl who appeared in Buddygirl1004's story Scrooge. She married Joey Beatles and together had twins, Johnny and Jessie.
Appearance
Edit
Joise has orange hair and bright green eyes.
Personality
Edit
Josie is hot-tempered and is not afraid to fight.
Not much else is known about Josie.
Ad blocker interference detected!
Wikia is a free-to-use site that makes money from advertising. We have a modified experience for viewers using ad blockers

Wikia is not accessible if you've made further modifications. Remove the custom ad blocker rule(s) and the page will load as expected.