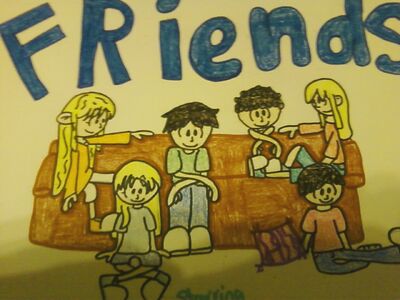 FRIENDS
was a multi-chapter story meant to be written by the "Quads" of FanFiction,
Yougotburned
,
Buddygirl1004
,
Yougotrejected
, and
april the girl who was on fire.
It's based off the popular TV series,
Friends
. It has been discontinued.
Friends always stick together through the good and bad times. Read as the six laugh together, have fights, and maybe a little romance.
Characters
Edit
Ad blocker interference detected!
Wikia is a free-to-use site that makes money from advertising. We have a modified experience for viewers using ad blockers

Wikia is not accessible if you've made further modifications. Remove the custom ad blocker rule(s) and the page will load as expected.