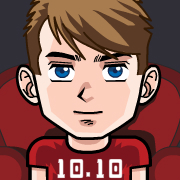 Buddygirl1004's Universe
Edit
Eric is Eva's big brother in buddygirl1004's universe. He made his first appearance in Video Games.
When Noire joins Sector L, Eric develops a crush on his teammate. He is Numbuh 10.10. Not much else is known of him as of now.
Gamewizard2008's Universe
Edit
In Gamewizard's universe, Eva's father is Eric Roberts, and he is married to Angelica Roberts.
Ad blocker interference detected!
Wikia is a free-to-use site that makes money from advertising. We have a modified experience for viewers using ad blockers

Wikia is not accessible if you've made further modifications. Remove the custom ad blocker rule(s) and the page will load as expected.