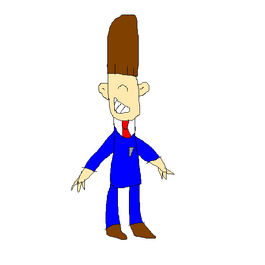 David
(
Numbuh 0.2
) was the Vice leader of
Sector Z
, but was captured and Delightfulized by
Father
with the rest of his team.
David

Family

Lee Andrew (son), Leanne Andrea (daughter)

Gender

Male

Friends

Father (formerly), Bruce, Lenny, Ogie, Sector V, Sector L1, Rachel, Fanny, Sector W

Enemies

Sector V (formerly), Sector L1 (formerly), Rachel (formerly), Fanny (formerly), Father, Mr. Boss, Count Spankulot, Gramma Stuffum, Knightbrace, Mr. Wink and Mr. Fibb, Common Cold, Stickybeard, Claw Girls Team

Crush

Ashley

Homeland

USA, Earth

Status

Active

Position

2nd in command

Good or Bad?

Good (recommissioned and reformed)

Hair and eye color

Brown hair, green eyes (pale blue when delightfulized)
David cont.

Likes

KND, Ashley

Dislikes

Father, Being delightfulized

Other names

Dave, Numbuh 0.2

Goal

No information

Voice actor

Tom Kenny

First appearance

KND - Operation C.A.K.E.D.

Race

Human

Weapons

Eraser tip spear
In Gamewizard's universe, his name is David Grayson. In Operation: DUTCHMAN, he and his team ended up in Davy Jones' crew after they died from falling into the giant toilet and flowing out to sea. They were rescued when Eva and Sector V defeated Jones, and Kyogre restored their life force, allowing them to return to KND.
In the future, David and Ashley get married and have a son named Lee Andrew, and daughter named Leanne Andrea Grayson.
SmashBrosNextDoor's Universe
Edit
In SmashBrosNextDoor's universe, he along with his teammates were permanently recommissioned by Kirby, Jigglypuff and Tiff. He has a crush on Ashley.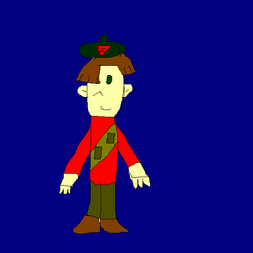 Personality
Edit
During his Delightfulized state, David was nearly toneless and a perfect, obedient child, but as an operative, he is very cool, calm, and collective, rarely panicking at any situation. He also has a good sense of humor.
In SmashBrosNextDoor's Universe, David is voiced by Michael Reisz, the same voice actor for Matt from the Digimon anime series.