Castle Hell

Inhabitants:

Malladus, Grim, Cole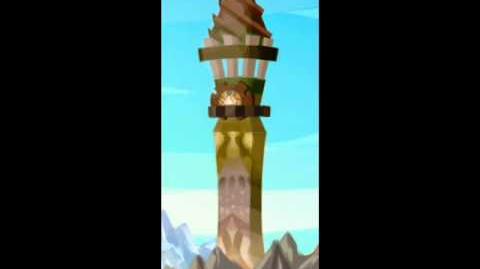 Castle Hell is the royal castle in the Underworld, where
Malladus Uno
and the Demon Royal Family make their home. At the top of this castle is an entrance to the Spirit World. The main group had to fight the
Demon Train
above this ocean in
Operation: ANCESTOR
. Since Malladus was defeated and the
Grim Reaper
became Demon King, Grim now resides in the castle.
When Ganondorf rises to power in Legend of the Eight Firstborn, the castle rises above the Mortal World, in the place of Delightful Mansion, and falls under the will of Ganondorf. It is the 55th stage in Legend of the Eight Firstborn, and the final stage.
Ad blocker interference detected!
Wikia is a free-to-use site that makes money from advertising. We have a modified experience for viewers using ad blockers

Wikia is not accessible if you've made further modifications. Remove the custom ad blocker rule(s) and the page will load as expected.